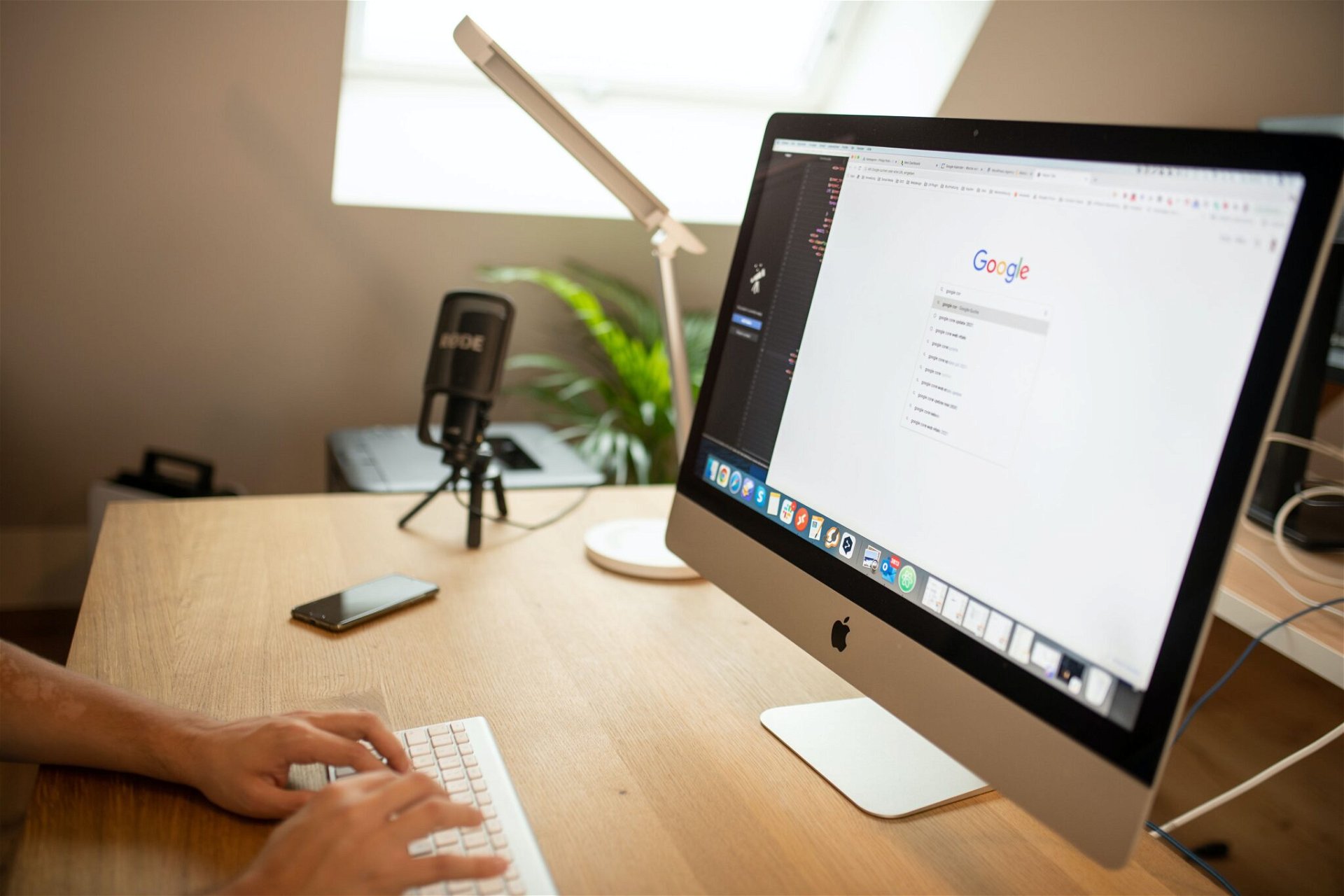 AI (Artificial Intelligence) is the buzzword of 2023, Google has been jumping on the trend like all the other major technology companies. With a new feature added to their Google Ads called 'AI-powered Ad Solutions'.
However, Google has used machine learning technology for many years, to improve the ad performance of businesses without manual input as part of their Smart Campaigns.
What Are Google's Smart Campaigns?
Smart Campaigns are a great way to begin your Google Ads strategy without having to be an expert in the field. This feature was introduced in 2018 to help those without Google Ads knowledge set up their own ad campaigns.
Created with small businesses in mind, they require minimal maintenance after the initial setting up. They work to understand your business, your target audience and achieve the most conversions for your business.
All you need to do is choose a budget, the locations and the demographics. Then give a few keywords phrases related to your business. And Google Ads pushes your ad to the people looking for your products/services.
There's perks and faults of Smart Campaigns, but they're a super-simple method to get your business started.
What Are Google's AI-powered Ads Solutions?
AI-powered Ads Solutions is the newest edition to Google's growing tools for optimising campaigns.
Google is stepping up with its AI creations and is introducing many new tools that will improve the user's experience with Google Ads. With Bard, Google's version of ChatGPT, and new AI features, they're increasing their Automation services.
This new feature is improving the service that Smart Campaigns provide, while adding new AI-powered tools in other parts of Google, outside Google Ads.
The Negatives To Automated Ad Campaigns
When the machine learning algorithms analyse your business's website, they get an understanding of what your business does.
The issue with this is that it could easily misunderstand what your products and services are. This can lead to your ads being shown to users who will click on your ad, costing you per click, but never convert to being a customer.
An automated system, like this, can't tell what's accurate and not. For this reason, many businesses come to experts for support with ensuring the success of their Google Ads campaign. We can help you with this at Chameleon.
How AI-powered Solutions Benefit Marketers
The use of AI has enabled marketers to create content at a much quicker rate. It is incredibly useful with the generation of ideas.
It's important to know when using AI to write content, that it can generate incorrect information. This means that you need to know what you're talking about in order to be able to correct information that isn't accurate.
When it comes to Google Ads, this means that AI can incorrectly identify your business and show ads to the wrong people. So it's essential to get a professional to check over your ads campaigns. Google Ads managers will be able to figure out why your ads aren't performing well, or how to give them a boost where AI can't.
Your Website Quality Impacts Your Ads Performance
Your website could be the reason why Smart Campaigns or AI-powered Solutions aren't working for your business.
If your website isn't optimised and SEO-friendly, Google's AI won't be able to tell what your business is about, and could be showing the wrong people your ads for this reason.
Inadequate website design and usability can mean your target audience isn't converting to customers. Potential customers will be interested, click on the ad, and reach your poorly designed website. It'll frustrate the user and they'll look elsewhere for your products or services.
Google Ads & Generative AI
Generative AI is part of Google's plans for the future. It will enable users to create everything for the ad within Google's tools. From the copy to the image.
You'll be able to submit content, your target audience and the objectives. Then AI will generate the entire ad for you, based on the content you submitted.
The creation of Google's generative AI will mean more sophisticated campaigns are developed by marketers with the help of the new AI-powered tools.
The only issue presented with this, is the idea that AI doesn't understand the idea of truth. Meaning when its goal is to convert customers, AI could confidently present false information as the truth to encourage people to convert.
Choose Chameleon For Your Google Ads
Don't worry if this is overwhelming to you as a business owner. That's what Chameleon is here for!
If you're looking for an incredible marketing agency to run your Google Ads, get in touch with us today!
Check out our other services to help boost the performance of your Google Ads and your website: we can take care of your Web Design, through to your SEO and more.
It's nearly Christmas! And the Grinch is here to share his story with his guide to customer retention for your business. Read on to learn more!
01 Dec 2023