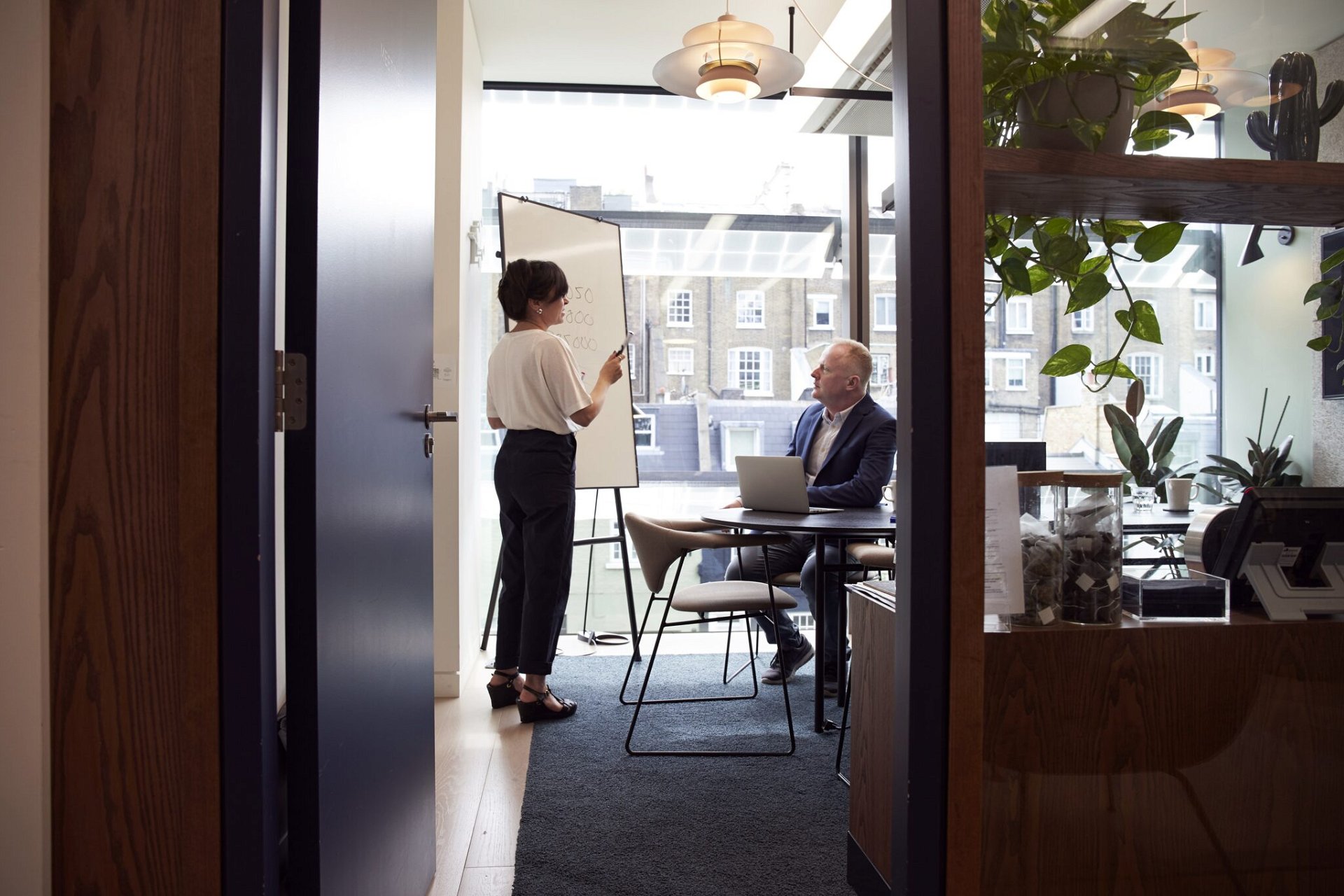 Creating a marketing plan is an important step for any business, large or small, to increase visibility and build a strong customer base. It can provide a roadmap for how to allocate resources, measure success, and track progress.
It also allows you to identify potential risks and develop strategies for overcoming them. Additionally, a marketing plan helps to ensure that your business is running efficiently and cost-effectively.
The following helpful steps can help you create a well-thought-out plan, meaning your business can create and launch powerful campaigns and boost the success of your business.
Decide Your Target Audience
Deciding your target audience can be a tricky but important step when it comes to marketing your business. One way to start is to ask yourself some questions about who might be interested in your product or service. How old are they? What are their hobbies and interests? What kind of lifestyle do they lead?
Once you've narrowed down some specific characteristics, you can create a "buyer persona" to better understand your target audience. You can also look at your own customer data to get more information on who is actually buying your product or service. This can help you create a more detailed picture of your target audience.
Another way to determine your target audience is to look at your competitors and analyse who they're targeting. With the right research and analysis, you can gain a better understanding of who your target audience is and create a more effective marketing strategy.
Choose Your Business's Goals
Goals provide focus and direction, and help you measure progress over time. When choosing your business's goals, it's important to consider both your long-term and short-term objectives.
Long-term goals should be big-picture goals that you'd like to achieve over the next five years or so. Short-term goals should be smaller, more achievable goals that you can work towards in the next 12 months.
When choosing your goals, make sure you are realistic about what is achievable given your current resources and capabilities. Consider what success looks like for your business and what tangible steps you need to take to achieve it.
Finally, make sure your goals are measurable, so you can track and monitor your progress. With careful consideration and planning, you can choose goals that will give your business direction and achieve success.
Develop Your Brand
This is a key aspect of creating any successful business. To begin, identify your unique brand personality and values. What do you stand for? Who are you trying to reach? What makes you different from the competition?
It is important to establish a well-defined mission and vision statement that reflects your brand and values, as this will enable you to easily connect with your target audience. Combine this with a customer-centric approach; focus on understanding and meeting the needs of your customers, helping you build trust and loyalty.
Additionally, ensure you develop consistent messaging. All of your messaging should be consistent with your brand identity, mission, and values; use the same language and tone across all channels.
Utilising Your Website Effectively
There's no point in having a website if it doesn't effectively promote your business. Ensure to keep updated with the times, as mobile usability is essential for all websites in 2023. Optimise your website by keeping your website responsive and looking great on all devices, like phones and tablets.
A website that is easy to navigate will be more enjoyable for your visitors. Make sure your website is organised and that all information is easy to find, as well as updating and refreshing content regularly. This keeps your visitors engaged and, paired with SEO, helps with your ranking on Google's page 1.
Blog posts are an excellent method of keeping content refresh and increasing traffic to the website, they also help to position yourself as an industry expert and establish credibility. Monitoring your traffic is key to discovering what performs well and what could be improved on your website.
Creating A Social Media Presence
Using your existing data of your target audience to first decide which social media platforms you should use, as not all social media platforms are right for every business. Research which ones best suit your needs and will be most effective for reaching your target audience.
Consistent posting is key to build and maintain your presence and keep your followers engaged. Having an active presence on social media means you can interact with your customers and build relationships. This gives you the opportunity to receive feedback directly from your customers. By asking them questions in polls, responding to messages and reading their conversations in the comments.
Continue to grow on social media by analysing your followers, your content's performance and the engagement on your accounts. This will help you refine your strategy and tailor your content for maximum engagement.
Build Your Mailing List
Creating a mailing list for your business is an excellent way to keep in touch with your customers, build relationships, and drive more sales. It's an effective way to keep customers informed about new products, events, promotions, blog posts, and more. Plus, it's cost effective and easy to manage.
Promote your mailing list through your existing channels; reaching out to your followers on social media and inviting them to sign up. Adding pop-ups on your website is a great way to capture the email addresses of your visitors. Using pop-up forms and email capture forms on your social media accounts and blog posts assists with generating leads.
You must give your subscribers something of value to keep their email. These can be special offers, exclusive content, or discount codes, this would also be an excellent method of encouraging them to sign-up in the first place.
By having an ongoing dialogue with your customers, you can build loyalty, establish yourself as an authority in your industry, and create a sense of community. Ultimately, having a mailing list can help you increase engagement, website traffic, and revenue.
Chameleon Can Help Grow Your Business
No matter whether you're a new or established business, a big or small business, Chameleon has the resources to give your boost your business.
Get in touch with us today through our contact form and find out about how we can help you.
It's nearly Christmas! And the Grinch is here to share his story with his guide to customer retention for your business. Read on to learn more!
01 Dec 2023