Chameleon has been one of the top choices for Social Media Management for the businesses in Birmingham, and across the UK, since 2009. Our team works with you to create the perfect strategy for your business, based on your specific needs.
Who we manage social media accounts for
Who we manage social media accounts for
Engage with your audience
Why choose Chameleon for your Social Media Management?
Create an outstanding social media presence for your company, with the experience, expert knowledge and solutions of the Chameleon team. 
How we create a comprehensive social media strategy.
Your company will be able to achieve organic growth for your socials with our support.
To begin the process, we carry out a deep dive into your existing social media profiles; what you post, your audience, your engagement. We also complete an analysis of your competitors, especially if you're just starting your social media journey.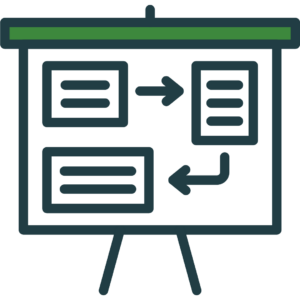 For the planning stage, we arrange a meeting with you to discuss what you're looking for in a social media management strategy moving forward, eg. the platforms you want to focus on, the type of content, creating goals for your social media presence.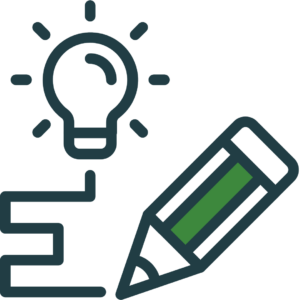 Based on our conversations, we'll create a variety of designs for you to choose which you prefer, or you may even decide you'd like to use all of the different designs. Additionally, we'll write some example captions for the posts, and you can tell us what tone of voice you want for your social media. 
Before we implement your strategy, the plan we have put together will be confirmed with you, including some examples of posts, how often and when we'll post on your profiles. We'll also request to set up your social media accounts in our social media scheduling software, so we can post!  
Now we can activate your strategy! On the agreed date and time, we'll schedule your first post, or posts, depending on how many social media platforms you've decided you would like in your social media strategy. 
Whilst we're doing your social media management, we will continue to examine how posts are performing, which posts get the most engagement, and use this information to influence our ideas and plans with future posts. We can also suggest new ideas to boost your social media, eg. competitions or introducing paid ads. 
Frequently Asked Questions
You don't have to be everywhere on social media, but having a presence is definitely a bonus to your business. Checking your social media pages is often how people connect with a business, and see if the values of the business align with their personal beliefs.
This depends on your goals for your social media. Posting daily will help with growth, however it's not essential to receive some of the benefits from utilising your social media to work for your business. Just posting 2 or 3 times a week will help to build your following and increase engagement.
The simple answer is whatever social media your customers are on. If you think you're likely to connect with your desired audience on Facebook, but not on LinkedIn, then focus on Facebook! And vice versa. Only utilise the social media platforms that will benefit your business. 
Many potential customers will check your social media pages before reaching out and getting in contact with your business. You can use your social media to show you as friendly and approachable by posting about what you're doing and engaging with your audience. Having a presence on social media can also make your business seem more legitimate to your customers.
Allowing Chameleon to manage your social media is a great idea for your business, because it means you can spend more time and focus on your customers, and let us handle your online presence. It's an easy way to have a fantastic social media presence and not lose any of your own time.
Want us to take control of your social media?