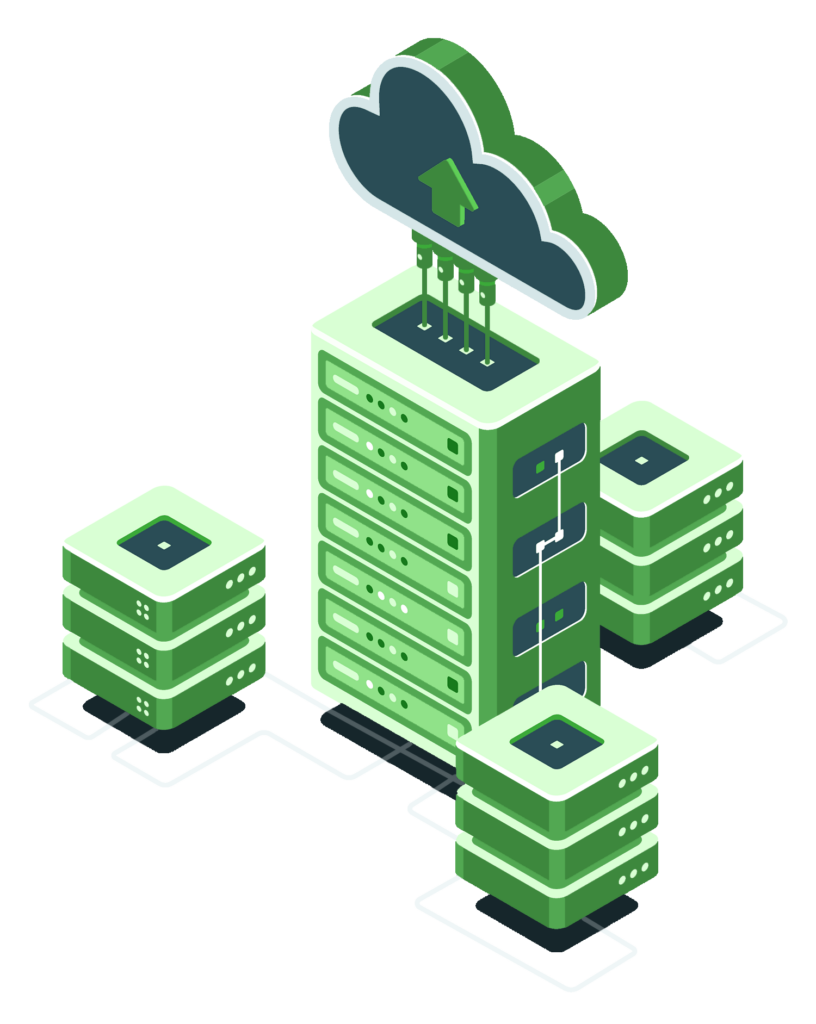 The very best website hosting options for your business.
Whether it's Shared Hosting or VPS Hosting, we offer great hosting solutions for businesses and organisations around the world.
Once you've got a fantastic website designed and developed, you don't want to hold it back by going with bad hosting. If you choose a cheap hosting solution, you get just that... a cheap, slow, unreliable result. Make the right choice, and go with Chameleon Hosting for rapid and reliable website hosting.
The benefits of hosting your website with Chameleon.
Complete Management Solution
Leave it to us! We can sort out everything to do with your website from the domain name, website design, maintenance, marketing to hosting the site! You can leave us to deal with everything for your brand online, whilst you stick to what you do best.
A fast website is VITAL for a high conversion rate. We aim for a maximum of a 2 second load time for our web pages, and a speedy hosting package is part of this. We've chosen the best settings for the best speeds possible, to optimise your conversions.
Think about the value of each lead and sale on your website. If you've paid for cheap hosting, your site will go down regularly and not be able to keep up with the number of visitors on the website. We boast a 99.99% uptime, with that 0.01% being when the server is updating in carefully selected quiet periods.
By going with a Chameleon hosting option, you get full support when it comes to anything to do with the hosting FREE of charge. If there are any issues, not to do with something that you have done, we will sort it out for no extra charge. If you use a third-party, we may have no control or have to charge to fix the issue.
We offer various levels of hosting, from basic Managed WordPress Hosting, to high-end, super-fast VPS Hosting.
There are different options for each and every website.
For small websites with less than 50 pages and a low number of monthly visitors.
What you get in with Shared Hosting:
For large websites with a high level of functionality, eCommerce or many visitors.
What you get with VPS Hosting:
Not sure which hosting package is right for you?
*pricing does not include vat
Frequently Asked Questions
Shared Hosting is a common low-cost web hosting option appropriate for the great majority of personal and small company websites. VPS hosting is advised for clients with demanding or high traffic websites or for those simply wishing to host a website with quicker speeds. A VPS includes increased resources as well as caching technologies, to make websites extraordinarily fast.
For e-commerce sites, sites with a lot of traffic, or for clients who wish to use our server side caching technology to make their sites load as quickly as possible, we'd suggest our VPS hosting options.
Our primary facility is based in Leeds, UK. This location provides brilliant speeds globally and especially in the UK.
Yes! Our servers use cPanel, which we can create you an account for if you would like an element of control. However, most of our clients never touch this and leave everything up to us.
Just remember, if you break anything on your hosting, we will have to charge to fix it (if we even can!).
Ready for full-speed website hosting?