Bespoke OEM & Dealership to Multi-brand eCommerce Website Design & Digital Marketing Agency
Creating great eCommerce websites is an art and for OEM's & Dealerships, finding a solution that allows the advertisment of services to the sale of products with full control, management and at the same time protecting the brand is not normally something you can just Google to find a reliable supplier.
To then find an agency that can also offer award winning digital marketing solutions to complement the web development services and all in-house that is ISO 27001, ISO 9001, and Cyber Essentials Certified to make everything secure and processes simpler and smoother- Welcome to Chameleon.
There is probably no better company in the UK and we have been in this Industry since 2001 so our experience is second to none. Chameleon is a leading software development company supporting OEM's and dealer networks with flexibility and control.
There is a checklist as long as your arm that we use to maximise the number of sales with product upsells, cart abandonment marketing and a million other techniques but focussed on the ability to edit content and publish brand compliant messages to the sale of new and used stock inventory keeping customer retention and engagement.
We are the OEM Web Design Agency & Digital Marketing Agency you have been looking for...
Design Focused OEM Customer Engagement Website Solutions
No matter what you require, we already do it, from highly technical sales solutions to sending out client email campaigns, links with social media to visitor usage analytics, we provide everything in house at our Software Development studio in Birmingham.
We understand that simple solutions are needed to provide multiple designs and layouts to ensure dealerships have their own identity but still conforming to brand standards and it the ability to publish the content in multiple languages.
Everything we provide is aimed to ensure your websites are provide what is needed to make as many sales as possible and keep customers coming back for more.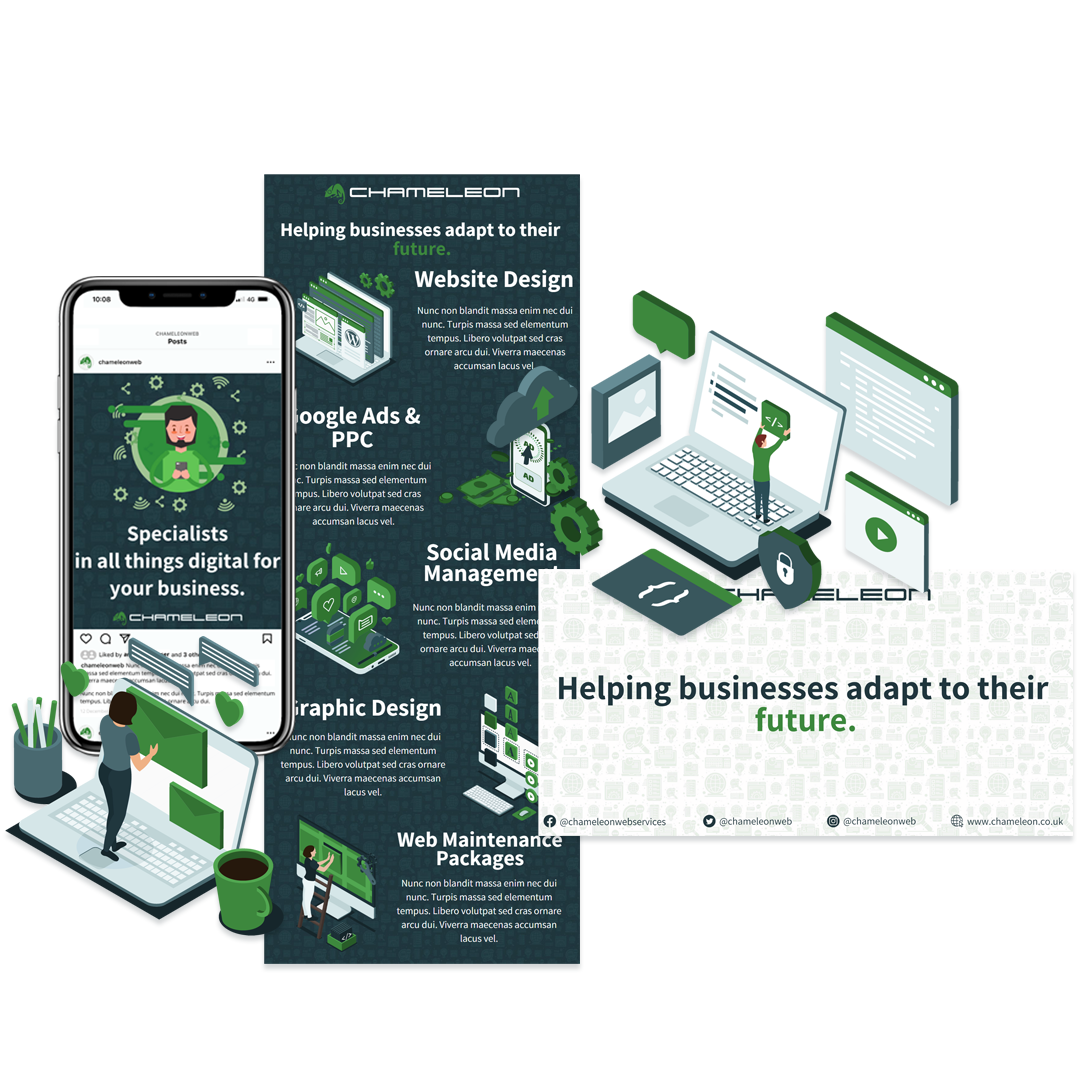 We assist brands across the globe with their creative needs to stock management control...
Creating infinitely scalable online website solutions for OEM's and Dealerships we can help with every part of the process. A new expansive eCommerce site with 1,000,000s of products, variations and automated stock management to customer engagement content solutions, engage Chameleon and we will make sure your brand grows stronger year on year taking the power of the Internet to new levels.
Finding affordable web design and development providers is not simple. Most agencies outsource elements which increases costs we don't...
As an OEM or Dealership you most likely do not get what you pay for when it comes to website solutions.
However, we have positioned ourselves in the industry to be able to offer the greatest website solutions and functionalities without budgets becoming the issue to achieve your business goals and how do we do this? Keeping everything in-house.
Making the decision to engage with Chameleon is an investment in your Brand or Dealerships.
Communication is often the key to success for OEM's & Dealerships
At Chameleon, we work closely with our clients, often on a one-to-one basis. Once you sign up with us you will be assigned a dedicated account handler. This person will become an extension of your business and work together with you every step of the way to achieve your desired results.
We expect regular communication and your account handler is only ever an email or phone call away! We can adapt our style of work to best suit your brand business model or service, and we pride ourselves on our flexibility.
Our range of services means that no question is ever left unanswered, and no task is too big or small.
How would you like us to work for you?
WE ARE READY TO SIGN AN NDA
Get in touch with us to see how we can help!