Private Meeting Facilities
We have private meeting facilities with non city centre based located building.
Privacy and ensuring a discrete meeting can take place is key to achieving your goals should face to face meetings need to take place.
We operate under the radar and wish to stay that way. We take our business very seriously and wish to be kept private ourselves.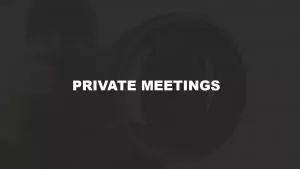 Do celebrities need SEO and online marketing services?
Celebrities need online marketing services to help promote themselves and also in the form of Online Reputation Management (ORM). We help our client to use social media correctly, which is one of the first rules that any new or old celebrity needs to know.
Also SEO can be used to drive the rankings of positive content suppressing negative informational websites and limit or restrict negative discussions, making SEO an important part of any celebrity's business model.
Online Reputation Management (ORM)
ORM is managing the online reputation of a celebrity in the public eye. The service is focussed to ensure that negative content is limited in its reach and to counter it on social networks. Identifying the source and helping remove or block this content where possible.
We will work with our clients to understand and decide what needs to be shown to the public and what should stay hidden ensuring that our clients are safe online.
Speak With A Celebrity Online Marketing Consultant - CALL 0121 663 0456