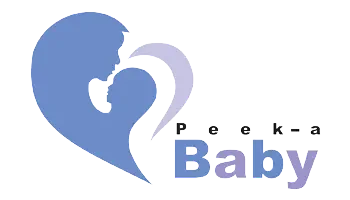 Peek A Baby has been working with Chameleon for a significant number of years, involving a new website design and a full range of SEO services. Their fresh website design has led them to be one of the top ranking pregnancy scan clinics in the UK!
As a brand, they wanted to increase their online visibility and drive more conversions throughout their three clinics and used SEO with Chameleon to do this. Alongside their SEO efforts, they also started Google Ads to further improve their online brand presence, successfully capturing a wide UK market.
Flagship SEO Client with Chameleon
Peek A Baby has been a flagship SEO client for Chameleon for a significant number of years. With evolving SEO techniques, it is important to trial them and with Peek A Baby, this is the case. We have successfully been able to get them to the number 1 position in Google and remain there with many years of increased traffic and growing online brand visibility.
User friendly and efficiency at its best!
When Peek A Baby first approached Chameleon, they wanted a fresh website re-design. This was something that we took on board, creating a successful, user-friendly and efficient website that continues to develop and evolve to this day.
Peek A Baby pride themselves on being the best pregnancy scan clinic across their three locations and throughout the UK, providing users with transparency and ease when it comes to booking a pregnancy scan at their own convenience.
Creating uniquely coded calculators for specific needs.
One of the latest developments for Peek A Baby has been the launch of their new NIPT tests. As part of the launch of these tests, Chameleon has built the new section of their website, again creating clean and transparent pages for complex tests.
As part of these new pages, our team has been able to create a uniquely coded and beautifully designed eligibility calculator for users. As part of the NIPT tests, being eligible is key factor; this is why we have created something unique and specific to the client, fulfilling their requirements.
Continuous increase across the board!
Peek A Baby continues to work in partnership with Chameleon as a flagship client across SEO, Social Media, and more.
Over the years with us, they have utilised a plethora of services including SEO, website re-design, optimisation , Google Ads and Social Media Marketing. These marketing techniques have ensured Peek A Baby's online presence remains strong with continued growth and presence across social media platforms and Google day on day.
Platforms & plugins we used:
Statistics over the last 5 years...
Increase in goal completions
Increase in new users to the site
Targeted keywords rank in Google's Top 5 results
Want a new website of your own or want to get to page one of Google?